Local Visit
Shanghai, Hu for short, is a renowned international metropolis drawing more and more attention from all over the world. Situated on the estuary of Yangtze River, it serves as the most influential economic, financial, international trade, and cultural center in East China. Also it is a popular travel destination for visitors to sense the pulsating development of the country. In addition to its modernization, the city's multicultural flair endows it with a unique glamour. Here, one finds the perfect blend of cultures, the modern and the traditional , and the western and the oriental.New skyscrapers and old Shikumen together draw the skyline of the city. Western customs and Chinese traditions intertwined and formed the city's culture, making a visitor's stay memorable.
Top sights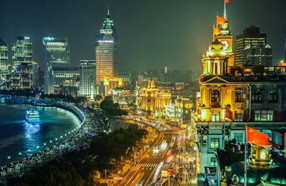 No.1: The Bund Shanghai

The Bund, also called Waitan, is a famous waterfront on the west bank of Huangpu River and regarded as the symbol of Shanghai. Here, the charm of Shanghai as a bustling metropolis combining the century-old history and flourishing future is fully presented, making the Bund Shanghai a must-see attraction.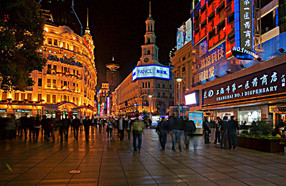 No.2: Nanjing Road

China's premier shopping street, the 5.5-km-long (3.4-mile-long) Nanjing Road, starts at the Bund in the east and ends in the west at the junction of Jing'an Temple and West Yan'an Street. Today it is a must-see metropolitan destination attracting thousands of fashion-seeking shoppers from all over the world.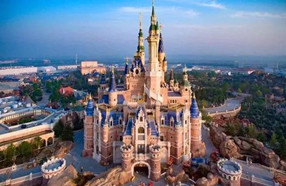 No. 3: Shanghai Disneyland Park

As the sixth in the world and the first in mainland China, Shanghai Disneyland Park creates many records among the existing Disney parks. It has the tallest theme castle: the Enchanted Storybook Castle, the first garden-designed zone and the first pirate-themed garden. It also combines movie figures with Chinese elements, like the Chinese Zodiac Murals in the Gardens of Imagination. There are altogether seven theme attractions inside the park.